12.3.05
The letter
Of course there's no way we can prove beyond doubt that this is the letter, unless PM or the lawyer concerned confirms it, but we thought it is very important not to present a one sided case here. Since it is unlikely that the 'offended' parties will give us copies of their correspondence (unless it's a fresh letter to us - hehehe), and PM has not been in touch with us, this is the best we can do.
Please read the letters, refer to the posts that the lawyer mentions, and make your informed judgement. Do they have a case? Should PM apologise and stop crticiising them? Please make your comments both here, and under the individual posts.
Thank you to the anonymous comments who suggested ways to put up these images.
Here you are folks. Please click on the small pictures to see the full-size pictures.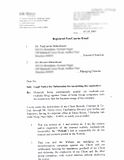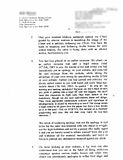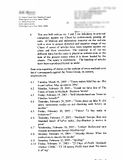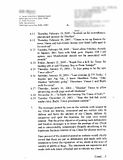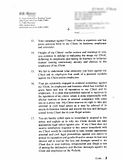 P.s. Since it is quite possible that we may be asked to remove these, we request you to copy these documents (and also the posts below) and store them elsewhere, where they can be accessed by concerned members of the public. The more copies the better. If you want to display these pictures, please copy them to your own service. They are hosted on a free, anonymous service, so we may get kicked out of there is too much load. Thank you.
Comments:
Interesting. The lawyer who drafted the letter has a weak grasp of English grammar and can't bother to proofread his work. This undermines the credibility of his case. Sloppy in the little stuff suggests sloppy in the big.
Also, I skimmed the offending items and found nothing actionable. If the rumors, which Mediaah clearly labels as such, are false, ToI is free to deny them.
Post a Comment
<< Home